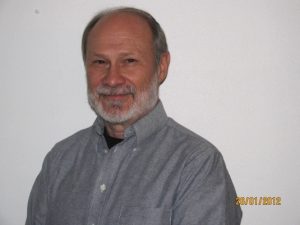 Jeg vil fremover redigere denne websiten, som er en norsk utgave ev websiden seleniumfacts.com. Det finnes også en dansk utgave under navnet selenmangel.dk, samt en svensk utgave under navnet selenbrist.se.
Da jeg i en årrekke har bodd i Danmark forstår jeg det skandinaviske språket, og jeg interesserer meg mye for denne delen av Europa.
Jeg er også redaktør av websiden q10facts.com, hvor du kan finne mange artikler som tar for seg de helsemessige fordelene ved stoffet coenzym Q10.
Jeg er særlig interessert i forholdet mellom mikronæringsstoffet selen og det naturlige næringsstoffet coenzym Q10, men min interesse omfatter alle kliniske undersøkelser vedrørende sikkerhet og virkning av selen som tilskudd.
Hvor kommer min kunnskap fra?
B.A., University of Maryland
M.Sc., University of Southern California
M.L.S., Indiana University
Ed.D., University of Massachusetts
Hva slags yrke har jeg?
Forskningsbiblioteker
Skribent
Hva gjør jeg på denne websiden?
Jeg søker i PubMed etter artikler som omhandler resultatene av randomiserte, kontrollerte undersøkelser med selentilskudd.
Jeg leser og analyserer disse randomiserte, kontrollerte undersøkelsene.
Jeg oppsummerer metoder, resultater og konklusjoner fra disse randomiserte, kontrollerte undersøkelsene.
Jeg vil fremlegge faktaopplysninger om selen på denne websiden, og jeg ser frem til kommentarer og spørsmål fra lesere.